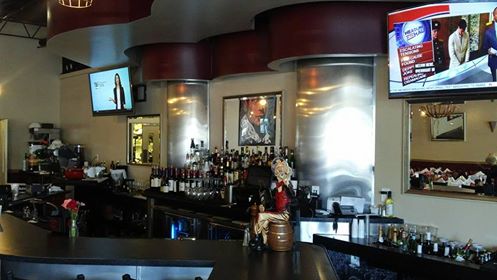 Coco Pazzo - (Crazy Chef)
2724 East Commercial Blvd. Ft Lauderdale
6/23/2017
Coco Pazzo aptly named means "Crazy Chef" in Italian. This local establishment is not exactly the reincarnation of its forefather but they do have good food and the location used to be a nightclub by the name of Kaos Ultra Lounge. For those in the know you may remember Mercurio and his successful Frankie and Johnny's which ended up being more of an Italian Nightclub than a restaurant. The only thing that Coco Pazzo has in common with a nightclub element is the fact that the location was a nightclub and they do of course have a full liquor bar. The bar is situated on the same side of the room as Kaos yet they have done some dramatic improvements. We at Mondo Italiano are hoping that they offer a ladies night, a good happy hour and perhaps some entertainment. What good is a full liquor Italian joint without some fun?
The restaurant just opened last month so they are still working out some kinks. When I arrived the front door was a little bit hard to open so it led me to think they may be closed. I pulled harder and it did indeed open. While I was dining a gentleman did try to open the door and almost left so I ran out and told him they are open. The waiter just happened to be in the kitchen. I only had lunch so this is not a full restaurant review yet I plan to return soon and update my findings. Its a Sicilian restaurant yet I was in the mood for steak so I opted for a usual Tuscan dish "Steak Florentino" The meat was high quality and prepared just the way I ordered it. The tomatoes were just average. The service was attentive and my glass of water never got below half empty which is good because I drank red wine the night before and after drinking wine I need to constantly re-hydrate myself. When I received the bill it was lower than expected by $2.00 I brought this to the waiters attention and he absorbed the liability for error and received a decent tip from yours truly.
Stay posted for updates, we plan to return in July!
© All Rights Reserved -
Mondo

Italiano
Magazine -

2000 - 2018
State of Florida Italian and Italian American Culture & Business Publication