Mondo Italiano Magazine | Recommended Crooners
Location: South Florida & Toronto
Languages: Italian, English, Hebrew, Spanish & French
Genre: Opera Tenor
Nationality: Born in Calabria Italy, Citizen of Toronto, Canada & Permanent Resident of Florida
About: Andrea has a passion for singing. Everywhere he goes he starts belting out a tune. He was formerly one of the Three Tenors of Canada. He is one of the best Opera Tenors we have ever had the pleasure of working with!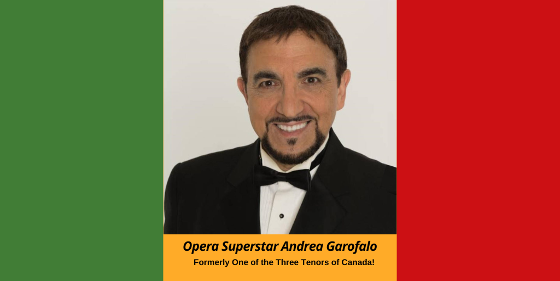 Frankie "Sinatra" Barbato
Location: South Florida. Will travel for gigs over $5000 including airfare
Languages: English
Genre: Master of Sinatra
Nationality: Italian-American
About: Frank has the looks, the connections, the charm, the voice and the lineage. He is a member of the Sinatra Family! His Aunt was Nancy Barbato Sinatra!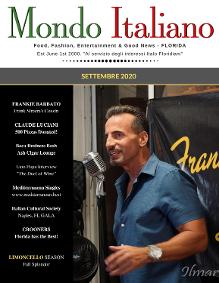 Location:
Fort Lauderdale, Chicago, NYC and on Yachts
Languages: English
Genre: The King of Neil Diamond
Nationality: Irish-American from Chicago
About: Joe is a yachtsman, vocalist with a Jazz Band and crooner who is frequently found performing on board luxury yachts. He is not afraid to get his hands dirty and help out with things around the boat when he is not busy crooning. A hard-working classy guy and extremely talented. Perhaps the best Neil Diamond Impersonator in the business albeit unknown in that genre because he has never promoted himself as such.