Famous Italian-Americans from Florida
Celebrities, Actors & Entertainers of Italian Origin from or Residing in Florida
Diana Canova - actor
Robert Gant - actor
Skyler Gisondo - actor
Ariana Grande-Butera - singer
Carla Gugino - actor
Kimberly Peirce (Materrazi) film-director
Jay Megna - pro hockey player
Jason Saltalamacchia - baseball catcher
Fabiano Luigi Caruana - chess grandmaster
Kara Monaco - model & actor
Dion Dimucci - singer / songwriter
Toni Boselli - NFL player
Terry Bollea - Hulk Hogan
Brooke Bollea-Hogan - pop singer
John Cena - pro-wrester & singer
Mary Carillo - sportscaster, retired from tennis
Anthony Rizzo - baseball player
Fred DeLuca - founder of Subway
Steve Marino - pro golfer
Vincent Marotta - Mr. Coffee
Vic Damone - singer
Ted DiBiase Jr. - pro wrester
Robert Seguso - retired tennis player
Chris Carabba - singer
Terry Pegula - owner of NFL team
Sabatino Piscitelli - NFL player & wrestler
Vince Spadea - tennis player
Mike Napoli - baseball player
Patti Rizzo - golfer
Rich Antonito - MMA fighter
Tracey Damigella - figure skater
George Poverormo - professional angler
Bobby Canavalle - actor
Jo Lo Truglio - actor
Cassie Scerbo - actor
John Spadavecchia - poker player
Nick Saviano - tennis player, retired
Mike Mineo - musician
Joey Fatone - musician
Joe Dallesandro - actor
Marty Liquori - runner Olympics
Nicki Bella - wrestler
Jason Romano - baseball player
Tony Zappone - journalist
Rocco Mediate - golfer
Bello Nock - daredevil
Mark Randazzo - retired boxer
Steve Martorano - celebrity chef
Frank Licari - actor & producer
Louie Bossi - celebrity chef
Paul Piazzola - producer
Michael Capponi - retired promotor & non-profit
Jon Bon Jovi - musician
Freddy (Cannon) Picariello - rock star
Donna Caponi-Byrnes - pro golfer
Jimmy Cefalo -Miami Dolphins player
Madonna Ciccone - musician
Vic Damone - singer
Jimmy Kimmel - comedian, talk show host
Loren - actor
Frank Stallone Jr. - actor
John Travolta - actor
Paris Banchetti - luthier (guitar maker)
Burt Reynolds - actor
Rollie Massimino - basketball coach
Mello Cottone (Carmelo "Mel") - JFK Heavyweight
Maria De Crescenzo - Singer KC & The Sunshine Band
Joe Girardi - Managed Florida Marlins
Miami
Tallahassee
West Palm
Tampa
Palm Beach
Boca Raton
Sarasota
Miami
Plantation
West Palm
Miami
Lakeland
South Beach
Boca Raton
Miami
Jacksonville
Clearwater Beach

Tampa
Tampa
Sarasota
Naples
Lakewood Ranch
Fort Lauderdale
Fort Lauderdale
Palm Beach Gardens
Palm Beach Gardens
West Palm Beach
West Palm Beach
Boca Raton
Boca Raton
Boca Raton
Boca Raton
Boca Raton
Hollywood
Hollywood
Coconut Creek
Cooper City
Coral Springs
Margate
Margate
Parkland
Lighthouse Point
Sunrise
Delray Beach
Orlando
Pensacola
Boca Raton
Gainsville
Tampa
Tampa
Tampa
Naples
Sarasota
Miami
Fort Lauderdale
Jupiter
Fort Lauderdale
Fort Lauderdale
Miami
Miami
Boca Raton
Tallahassee
Tampa
Miami
Coral Gables
Palm Beach
Tampa
Miami Beach
Wellington
Palm Beach
Miami
Parkland
Palm Beach
West Palm Beach
LA yet Vero Beach named Tommy Lasorda Lane after him.
Boca Raton - from West Virginia Originally
Bronx New York and Aventura, FL
West Palm Beach
Miami - Currently in New York
Hobe Sound
Hollywood
Miami and Italia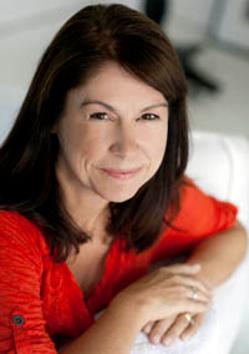 Famous Italian-Americans are quite common in Florida. The celebrities in our list consist of people who were born in Florida, lived in Florida, engaged in a major work project, owned a home here or went to college in the state. From actors to boxers, chefs to scientists, artists to fishing anglers, tennis players to puppet masters and everything in between the Italians choose Florida based on on great weather and geography. The sunshine state is directly South of the states with the highest numbers of Italians and Americans of Italian origin including: Connecticut, Rhode Island, New York, New Jersey, Pennsylvania, Massachusetts and Maryland. Even some Italians from Chicago & Minnesota retire in the sunshine state. Great weather, low taxes and great seafood just like the old country! Do you know of a famous Italian-American in FL or from Florida who is not on the list? Please contact us for inclusion...