Italian & Italian-American Art News | Notizie di Arte
BILLBOARD #1 ARTIST MAYRA VERONICA AIMS TO BRING THE WORLD TOGETHER AGAIN - AND GET EVERYONE UP AND DANCING - WITH HER VIBRANT AND INFECTIOUS NEW TROPICAL LATIN SINGLE "VEN," DROPPING APRIL 8 ON THE BMG MUSIC LABEL
Written by Mayra and Carlos Celles (Luis Fonsi, Chayanne) and Produced By DJ Dennis D'Menace Nieves (Fonsi, J Lo, Nelly Furtado), The Track Celebrates The Singer's Personal Comeback from The Effects of COVID-19 And The Next Phase of Her Multi-Faceted Career
BEVERLY HILLS, Calif., April 7, 2022 /PRNewswire/ -- With the harshest days of the pandemic thankfully behind us, Billboard #1 charting artist Mayra Veronica – marking her own powerful inspirational comeback from the lingering health effects of COVID-19 – needs only one word to celebrate the magic of family and friends coming together in the name of dancing again - "VEN." The multi-talented Cuban American singer/songwriter's latest infectious, intensely percussive Tropical/Latin Spanish language single on the BMG Music Label – set for release April 8 - is a co-write with Carlos Celles (Luis Fonsi, Chayanne) and was produced by MVA Productions and DJ Dennis D'Menace Nieves, who has worked with everyone from Fonsi and Jennifer Lopez to Shakira and Nelly Furtado.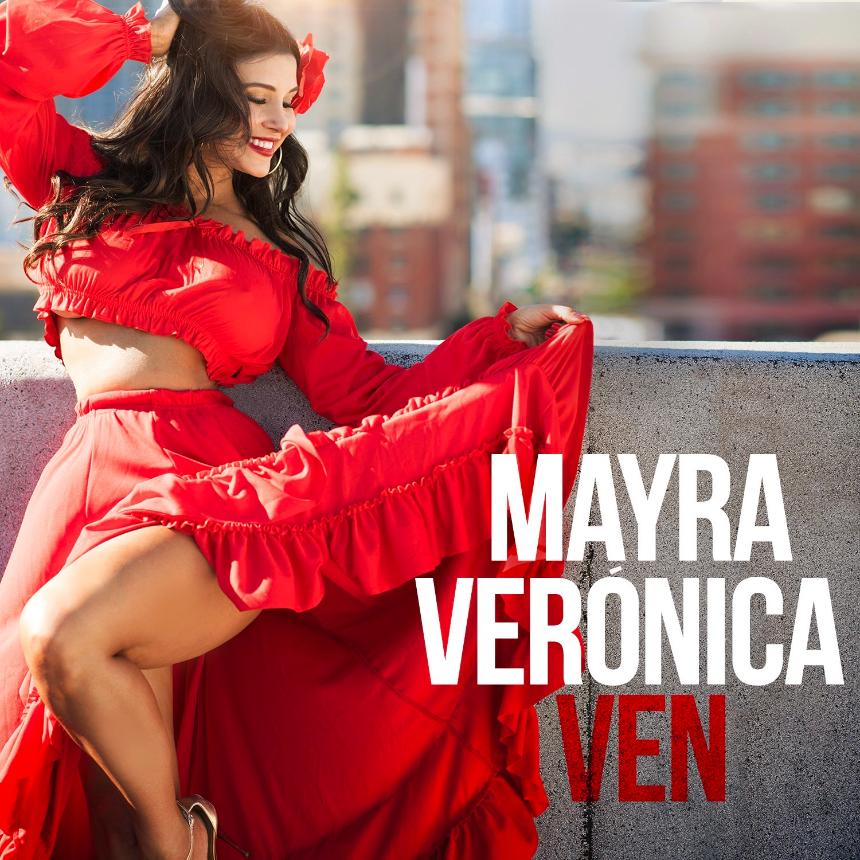 Soriano Motori Launches Revolutionary EV Motorcycle

The Soriano Group launches Soriano Motori Corp, a high performance EV motorcycle innovation, design, and cultural liaison for the next generation of riders, from a legacy brand of motorcycles originally founded in '39. The launch of SMC under the leadership of Marco Soriano will continue its family legacy of innovation and invention ahead of its time.
"Soriano Motori's motorcycles represent the finest Italian design, image, branding, architecture and engineering, that for the first time are being applied to EV motorcycles for the next generation of riders," said Marco Soriano, founder of SMC. "Owners of Soriano Motori motorcycles are assured the look, feel and lifestyle of what they love about motorcycles, fused with the intoxication of a strong and proud made in Italy brand. We bring elegance and innovation into balance to deliver something that is transcendent for the motorcycle culture."
For years, the Italian pursuit of both style and grace in the most advanced form of engineering has become a pride of the culture. "The owners of Soriano EV motorcycles are promised to be piloting one of the most advanced, stylist, and environmentally friendly Italian machines on the planet," said Marco Soriano. Production takes place at two state-of-the-art facilities in Oggiono & Lecco, towns surrounding the outstanding Lake Como, Italy.
Application, design, integration, manufacturing, robotics, artificial intelligence (AI) approaches and systems are already established in delivery and production of our V1-R, V1-S and V1-Gara series models, currently available for pre-order and initially capped at 100 total available units. As a modern global brand, SM's payment systems are secured and enabled to receive multiple global currencies including US dollar (USD), the British pound (BDP) and the Euro (EUR), as well as various mainstream cryptocurrencies including Bitcoin (BTC) and Ethereum (ETH).
Rosaria Vigorito - The Artist with a Passion for Italian Culture
I am an Italian-American, the first of my family born and raised in the United States. My father was born
here, but was brought back to Italy as an infant. In fact, my first language was Italian, as it was fluently
spoken in my household. I was raised on Italian tradition, music and culture.
There was a great love
for my heritage in my upbringing.
Simultaneously, my family loved their new country and home. My mother, for one, was a very proud
American citizen. All the opportunities this country provided for my family was never unappreciated.
Not only was it recognized personally, but also recognized how the U.S. helped Italy evolve after the
poverty and devastations of the past.
The two loves were never a conflict for me. I am a patriotic and proud American. Meanwhile, I have
always been proud of my Italian heritage. I grew up in a very Italian area of Brooklyn, New York, which
celebrated Italian saint street festivals, such as Santa Rosalia, and I was immersed in the culture,
including listening to Italian music, among the names were Mina, Adriano Celentano, i Pooh and Gianni
Morandi.
I also travelled frequently to Italy as a child, with my family, and I have continued that tradition, as an
adult. In fact, with my upcoming trip in May, I will have gone to Italy the last three years in a row, and at
least six times in the last twelve years. I never grow tired of the Italian culture or going to Italy.
As a contemporary artist, I am very proud of, and inspired by, the amazing contributions the Italians
have given to the history of art. My trips to Italy are becoming a return to my creative genetic source to
recharge and inspire my future works. I never tired of seeing the historical great masters, like
Michelangelo, Raphael, Tiziano, Caravaggio and Pontormo, to name a few. Meanwhile, Italy is also
thriving with many contemporary artists exhibiting in the great venues of Italy. I, for one, had the great
fortunate of being in two art exhibits in Italy, i.e., a solo exhibit in the Campania region in 2008, and a
more recent group exhibit in Venezia in 2017.
Of note, I worked on a solo extensive multimedia art project of photographs, paintings and a
documentary film on an abandoned town and its relocated people, in Italy, entitled borgo fantasma
Vecchio Romagnano al Monte. This was a project whereby I did exhibits at different venues, including
the Garibaldi-Meucci Museum and the Italian American Museum, both in New York, as well as two New
York film festivals, and an exhibit in Campania in 2008.
Currently, I am very active in the local South Florida art community. I participate in different shows. I
am a board member of ArtsUnited and a member of Broward Art Guild and ArtServe. I recently had a
solo exhibit, It's in the Eyes, at ArtServe and I was among the artists at the Inspired By exhibit at Coral
Springs Museum of Art. I have works hanging at Studio 18 in Plantation, 1310 Gallery in Fort
Lauderdale and Gallery Art in Aventura.
In the coming weeks, among other exhibits I plan on participating in,
I will be in an exhibit at Tedd's
Artworks in Wilton Manors, opening March 9th , and the Art & Soul fundraising event hosted by Business
for the Arts of Broward on April 11th. For the latter, I am proud that one of my works in the exhibit will
be used as the promotional image for the event.