Pugliese Cuisine in South Florida - we recommend Dal Contadino in Fort Lauderdale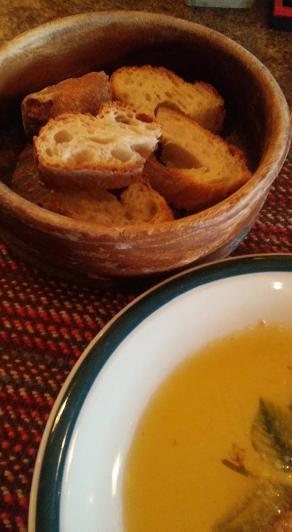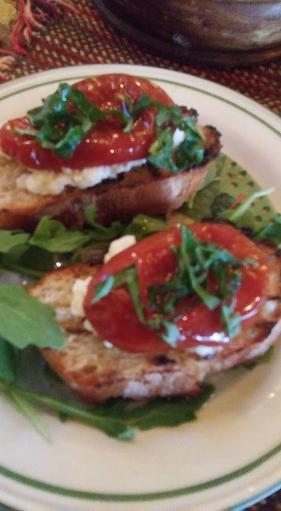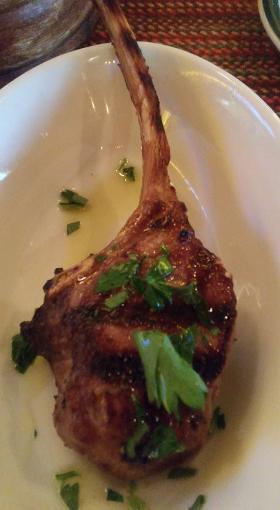 If you're looking Pugliese Cuisine in the South Florida region of the United States look no further than Dal Contadino! Husband and wife team Luigi and Kremena Giannino have been in the Italian food business in Florida for many years both as importers, Italian food market owners and now finally operating Dal Contadino on Oakland Park Blvd in Fort Lauderdale. The food is out of this world and they happy hour specials are great. $5.00 wines and a $4 and $6 appetizer menu which had smaller sized portions of many things on the menu. The bruschetta was perfect as was the lamb. Only complaint was that the lamb was advertised as being served over polenta which is was not.
Some other locals in South Florida from the Apulia / Puglia Region of Italia include: Michele Balacco of The SAVI Group, Engineer Monica Mihaela Bojan, Probiotic Specialist Luca Liuzzi and wine sales rep Danilo Dinardo of Wine 4 Everyone!
Interested in traveling to Puglia? Norwegian Air has flights for $300 each way and Hotel Montecallini has rooms available for $41 per night in San Gregorio on the Mediterranean Sea!
Dal Contadino's Selection of Fine Wines from Italia:
Pinot Grigio Friuli Fosse Mala Doc 2014, Italy $11 $34

Pinot Grigio Talo Cescon Doc 2014,
Italy $15 $58

Pinot Grigio Casale Maniago , Italy
$32

Falanghina Teanum 2012 Puglia, Italy $24

Favugne Bianco Trebbiano Teanum 2014 Puglia , Italy $23

Pecorino Doc 2014, Italy
$11 $36

Chardonnay Casale Maniago 2014,
Italy $36
Chardonnay, Langhe Doc, Italy
$38

Sauvignon Fruili Fosse Mala Doc 2015, Italy $11 $39

Sauvignon Blanc Reserve 2014,new Zeland $39

Gavi Di Gavi Buonfante Docg,
Italy $38

Roero Arneis Brillante,italy
$11 $38
​
Rose' Maison Belle Claire, Cote De Provence 2015 $12 $39

Rose' Favugne Teanum 2014 ,
Italy $23

Riesling Mosel 2014, Germany
$9 $29

Moscato Dop 2015 Puglia ,
Italy $24

Fattoria Montellori, "Mandorlo", Tuscano Bianco 2015 $29
Montepulciano D'abruzzo Teanum Itg Puglia 2014, It $24

Montepulciano Don Gabriele D'abruzzo Riserva,2007 It $49

Sangiovese Cabernet Di Puglia, Italy, I.G.P. $8 $25

Aglianico Teanum Itg 2010
Italy $9 $28

Merlot Cabernet, Teanum Igp 2014
Italy $25

Merlot Fruili Fossa Mala 2013 Doc, Italy $38

Malbec Capitan, Mendoza 2014 Argentina $10 $30

Malbec Riserva Enrique Foster, Mendoza 2011 $52

Primitivo , Teanum Igp 2014 Italy
$12 $32

Pinot Nero, Terre Di Mare " L'innocente " 2014, Italy $13 $38

Pinot Noir Villa Andretti, Napa
Valley ,2015 $12 $40

Gran Tiati, Aglianico, Montepulciano And Syrah,teanum Igp 2009 Italy $36

Refosco , Fossa Mala 2013 Doc Veneto Italy $48

Rioja Réserva "Marques De Vargas" 2010, Spain $53

Barbera D'alba, La Ganghija Doc Superiore 2014 ,Italy $42
Barbaresco " Col Maggiore" Doc 2009, Italy $64

Nebbiolo D'alba , Cornarea Doc 2013 Italy $40

Nebbiolo D'alba, La Ganghija 2014 Doc Treviso, It $12 $38

Valpolicella, Ripasso Della Corte
Figaretto 2014, It $16 $42

Valpolicella, Ripasso Superiore 2011, Italy $58

Cabernet Savignon, Fruili Fossa Mala 2012 Doc It $12 $36

Cabernet Sauvignon " Perry Creek" California $45

Chianti Classico "Villa Cafaggio" Docg, 2013 Tuscany, Italy $36

Chianti Classico Lecci E Brocchi Docg 2012, Italy $16 $52

Chianti Docg Fiasco ,2014 Tuscany, Italy $36

Barolo, Cerrati Docg 2009 Italy $78
Ruche', Laccento Doc, 2012 Piemonte, Italy $58

Rosso Di Montalcino,"San Martino", Super Tuscan,2005 It $78

Tempranillo " Pradorey Roble" ,2013 Spain $38

Tempranillo " Toro" , 2012 Spain (95 Wine Spectator) $85

Brunello Di Montalcino, Artigiani Docg 2007 Italy $70

Brunello Di Montalcino, Vigna Manapetra $95

Amarone Corte Figaretto 2012,
Italy $75

Amarone Della Valpolicella, Cantina
Di Ora Docg 2012 Italy $105

Tignanello, Antinori Igt Toscana ,
Italy $145

Solaia Toscana Igt Antinori, 2014
$315
Prosecco Split Valdobbiadine
Italy $11

Prosecco Valdobbiadine Balbinot
Dry 2015 Italy $25

Prosecco Superiore Manzne Docg Valdobbiadine Italy $30

Cava Torello Brut Reserve,2011
Spain $42

Champagne "Faiv" Blanc De Blancs
"Ca Du Russ" 2007 $65

Champagne Louis De Sacy,
Brut , France $84

Brachetto D'acqui Docg ,
Italy $10 $38