Tony Phillips, who is also President of the local Sons of Italy, William A. Dimitri, Jr. Lodge was the force behind the idea of having a city in Italy to join the Sister City Program in Pompano Beach. The owners' of Caffe Roma, the Turdo family, are from Termoli, Italy and was of a great assistance to Tony to secure Termoli in a partnership with the City of Pompano Beach. The International Sister City Program began under U.S. President Dwight D. Eisenhower. A quote from the President " The Sister Cities Program is an important resource to the negotiations of governments in letting people themselves give expression of their common desire for friendship, goodwill, and cooperation for a better world for all". Greater Pompano Beach Sister Cities International will be hosting several events in the near future and everyone will be welcome to attend and become a member of the Sister City Program. Membership applications are available at Pompano Beach Chamber of Commerce Office 2200 E. Atlantic Blvd., Caffe Rome 1915 E. Atlantic Blvd., and Bank United at 3551 N. Powerline Rd. Pompano Beach.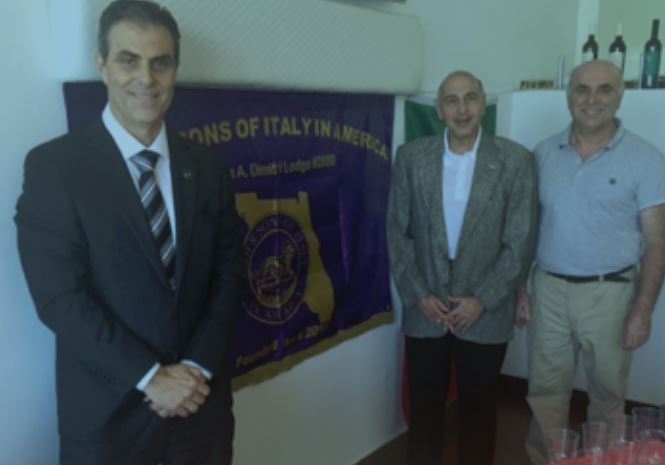 (L-R) Paul Finizio, President of Il Circolo, Tony Phillips, Chair of Italy Sister City in Pompano Beach & President of Sons of Italy and Luigi Turdo, owner of Caffe Roma and from Termoli, Italy. Paul's family comes from Santa Croce di Magliano, Molise and Tony's family comes from Montagano, Molise, and Luigi's family comes from Termoli, Molise, Italy.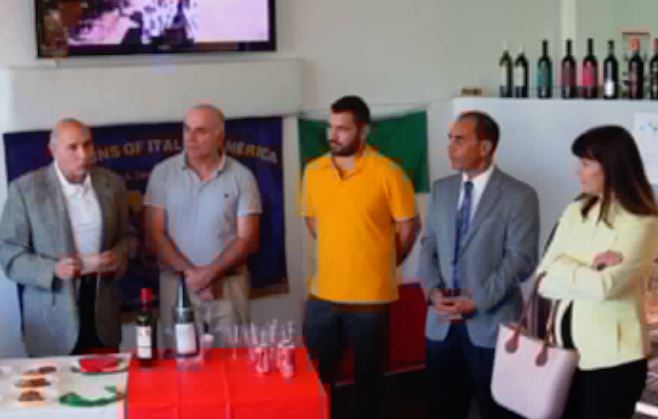 (L-R) Tony Phillips, Luigi Turdo, Lorenzo Turdo, and Horacio
Danoviich, City of Pompano Beach.
© All Rights Reserved -
Mondo

Italiano
Magazine -

2000 - 2018
State of Florida Italian and Italian American Culture & Business Publication