Welcome to the Saint Pete, FL Italia
n community!!
Search here for local Italian and Sicilian American restaurants, civic organizations, events in the greater area plus holiday specials and deals.
Owner of a local Italian restaurant or business and planning to increase your exposure or get involved with a local charity and host a fun cocktail party? Contact us today at: pleaseadvertise@gmail.com
Prominent Italian / Italian Americans in St. Pete
Ed Montanari
- City Councilman
John Morroini - Commissioner
Bob Gualtieri - County Sheriff
Craig Epifanio - Lawyer
Philip Gerardi - Tennis Coach
Frank Biafora - Professor
Joe Fabrizio - Football Coach
Steve Dante - President of Italian American Society
Wayne Sokalski - President of Sons of Italy
Notable Italian Restaurants Saint Petersburg
Italia Mia
- 1165 62nd Ave No
Beau & Mo's Italian Eating House - 2924 5th Ave
Bella Brava - 204 Beach Drive NE
Noble Crust - 8300 4th Street No
Annata Wine Bar - 300 Beach Dr.
Pia's Trattoria - 3054 Beach Rd. Gulport, FL
Local Organizations in St. Pete
Italian American Society of Saint Petersburg
- 5501 27th Ave
Sons of Italy - 2500 34th Street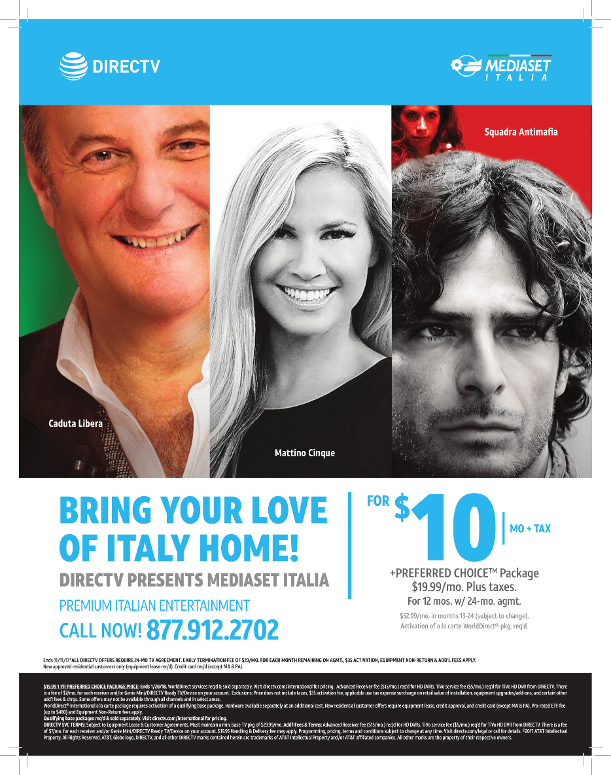 ____________________________________________________________________________________________________________________
© All Rights Reserved -
Mondo

Italiano
Magazine

2000 - 2018