Welcome to Mondo Italiano's Tallahassee Page. Mondo Italiano has traditionally been a South Florida publication yet proud to announce that we are in the process of launching statewide and will be providing information, resources, events and advertising opportunities for every major city in Florida. Please send us your news at: pleaseadvertise@gmail.com We also have an amazing advertising package that includes the banner ad above, a social media package and a full page ad in our turn page online magazine located at: floridaitalian.com click the banner above to find out more!
Prominent Italian / Italian Americans in Tallahassee
Patty Sanzone
- Environmentalist
Sandy D'Alemberte - Civil Rights Activist
Matt Battaglia - NFL Player
Notable Italian Restaurants in Tallahassee
Riccardo's Restaurant - 1950 Thomasville Rd.
Z Bardhi's - 3596 Kinhega Drive
Tour of Little Italy Kitchen - 3813 North Monroe Street
Local Organizations in Tallahassee
Italian American Club of Tallahassee - italamerclub@gmail.com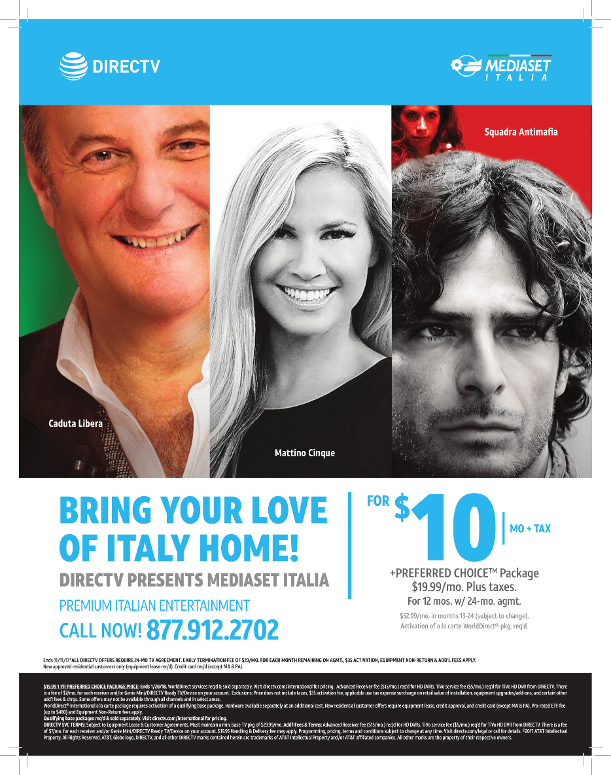 ____________________________________________________________________________________________________________________
© All Rights Reserved -
Mondo

Italiano
Magazine

2000 - 2018